We can help book tee times at all the golf courses in Hua Hin at discounted rates
See List of all green fees in Hua Hin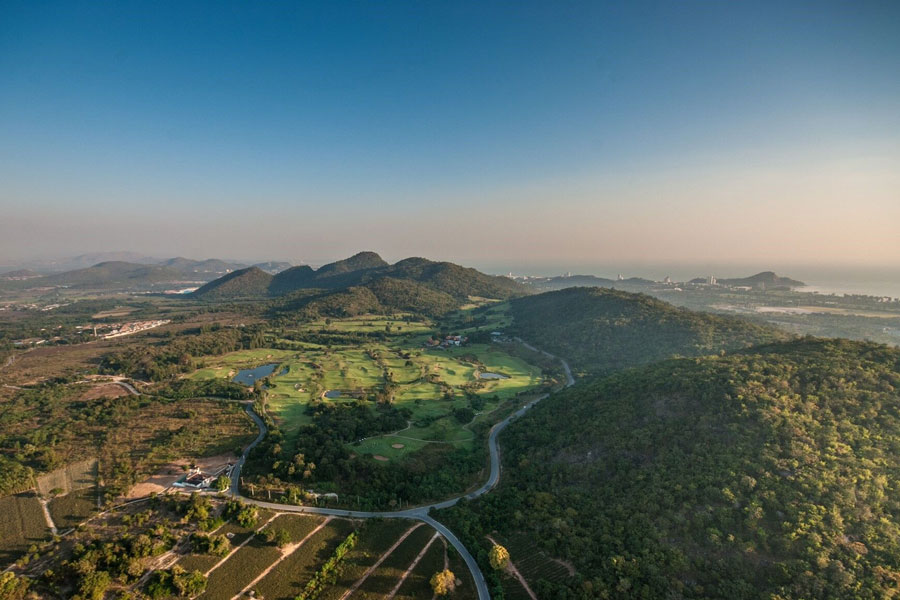 The seaside town of Hua Hin is the perfect base for a golf holiday. Close to the capital city of Bangkok, Hua Hin is easy to reach and offers plenty of high quality golf course in addition to other activities.
Being on the coast, visitors can enjoy the beach and water sports while also venturing further inland where nature awaits. If you are looking for a convenient holiday destination and great golf, Hua Hin is perfect. The golf courses are the main draw and booking Hua Hin tee times at the top courses is a must.
Two of arguably the best golf courses in Thailand can be found in Hua Hin. Black Mountain and The Banyan Golf Club come highly recommended and both have played host to professional events over the years. These two golf courses receive plenty of visitors over the course of a year, with the months between November and February being the busiest.
This applies to all the golf courses in this region of Thailand and booking Hua Hin tee times is not always easy. Everyone would love to take a golf holiday in Hua Hin during the high season but you will find Hua Hin tee times can be at a premium, especially during the middle of the day.
However, it is still possible to enjoy a great golf holiday by booking your Hua Hin tee times in advance. Using a professional company is the ideal way to ensure you have the Hua Hin tee times you want before you travel. That way, there are no nasty surprises when you arrive and you can simply relax and have a good time.
In addition to booking Hua Hin tee times in advance, you could also look at twilight rates, which offer some of the best value rounds of golf in Thailand. The cost of booking Hua Hin tee times is reduced when the light begins to fade but this could be the perfect time to play a few holes of golf at a reduced rate.
With the temperatures remaining pleasant well into the night, booking a twilight tee time is a great way to play golf in Hua Hin. You may have much of the golf course to yourself and the weather will be cooler than during the day, which for many is a perfect combination.
You should also consider booking Hua Hin tee times at other times of the year. Rates are often lower outside of the high season, especially during the Hua Hin Golf Festival. The weather remains good, if a little more unpredictable but you will find Hua Hin tee times much easier to come by, especially at the more popular times.
Book Hua Hin tee times at a variety of golf courses including Majestic Creek, Palm Hills, Black Mountain, Sea Pines, Springfield, Royal Hua Hin and Banyan for the perfect golf holiday.