How much is it to hire golf Clubs at the courses in Thailand?
We offer club hire for a minimum of one week - rates as follows:
We do not have our own clubs available in Phuket.
All golf clubs offer club hire but the standard of clubs on offer will vary and at the cheaper courses do not expect to play with the latest clubs.
These are the latest hire rates at the various courses around Thailand:
PLEASE NOTE THAT WE CANNOT BE HELD RESPONSIBLE FOR THE QUALITY OF THE GOLF CLUBS HIRED DIRECT FROM THE GOLF COURSES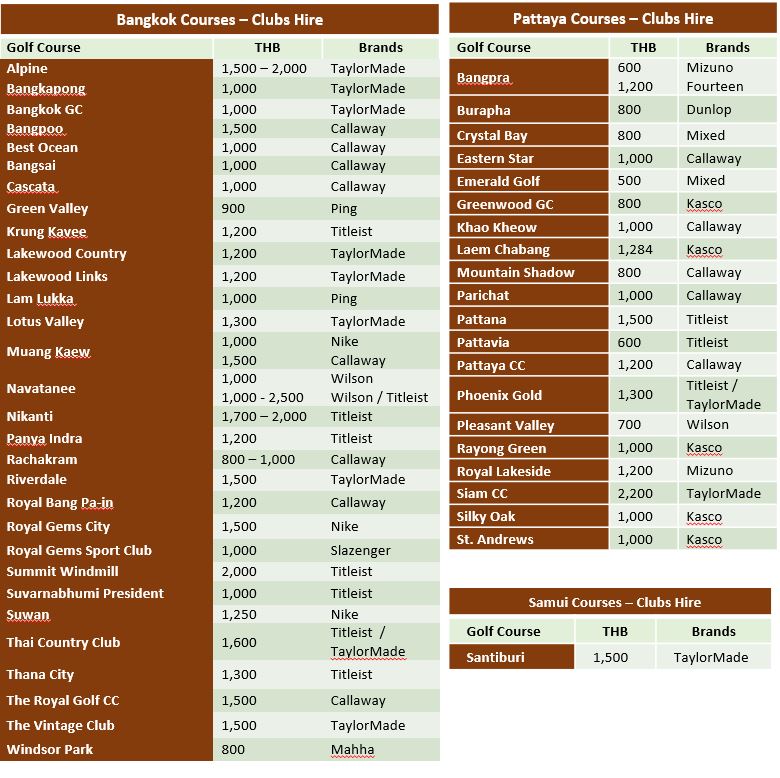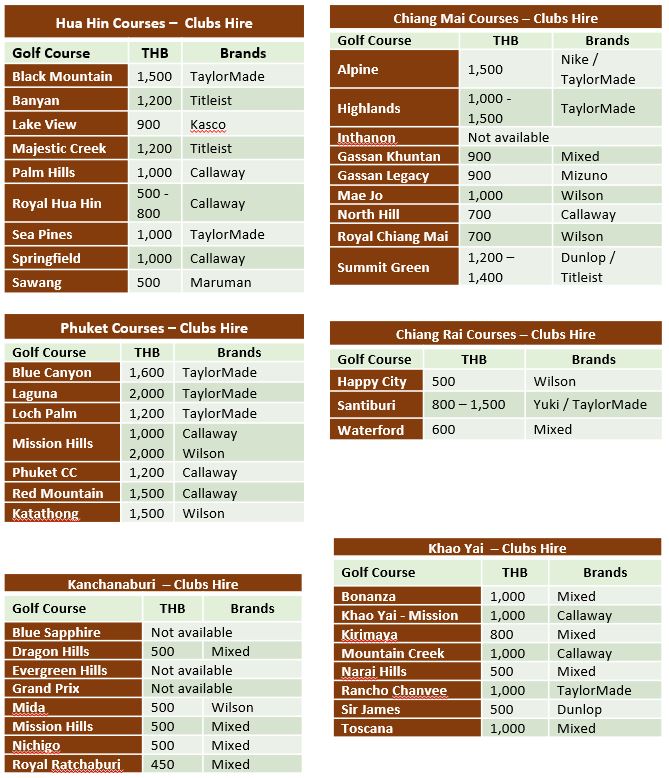 Back to FAQ